CEO
Pervaiz Iqbal Awan
Pervaiz Awan was the Managing Director of Stiefel Pakistan – a subsidiary of GSK – one of the leading multinational pharmaceuticals giants in the world.
Pervaiz is thorough professional, has Master's degree in Business Administration and over forty years' experience of General Management, Sales, Marketing, Regulatory, PR & Health Campaigning, Training and Capacity-building in Pharma, Consumer Healthcare and Vaccines industry in Pakistan.
Pervaiz started his professional journey as Medical Sales professional with GSK Pakistan in 1975. He has held progressively more responsible positions in GSK as Head of Marketing and Sales, Sales Director, Training & Sales Director and finally Managing Director GSK, Stiefel Pakistan, the position which he held from 2010 to 2013
Pervaiz has a successful track record of managing and developing diverse and specialized business portfolios in Pakistan and Afghanistan. A reliable change management expert, he has an innate ability to handle and deftly manage crisis situations.
Business Manager
Atif Waheed
Director Operations
Ahmed Iqbal
Having earned his degree in Commerce from Houston University, Texas, USA, Ahmed has vast experience in running consumer Korean skincare and cosmetic brands in Pakistan.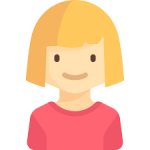 Director Communication & PR
Maroosha Ahmed
She is a graduate in Mass Communication and spearheading the public relationing, campaigning and mass communication at DREAM SKIN.
Marketing Manager
Dr Ayesh Anam